Mother's Day Same Day Flower Delivery

Send Mom gorgeous fresh cut flowers or stunning Ecuadorian red roses
Rockcastle Florist is a family owned and operated floral design firm. We have been in business since 1951. Our firm offers the finest, freshest, highest quality floral products. We provide local same day and express flower delivery in the Finger Lakes NY area. We also offer nationwide same day flower delivery service to customers throughout the continental United States.
In 2017, Mother's Day will be celebrated on May the 14th. We have one of the very best selections of Mother's Day Flowers, Plants, Gourmet Baskets and Gifts available in the Rochester and Canandaigua areas. Our flowers are fresh cut and shipped directly to us from floral farms located throughout the world. We purchase many of the roses we sell direct from growers in Ecuador and California. Our tulips come from Holland and California. Some of the flowers, including many of the gorgeous sunflowers we sell, come from flower farms right here in the United States.
Buying Flowers Direct Has Benefits For Us & Our Customers
We think that purchasing direct from growers makes a ton of sense. Not only do we receive fresher, high quality product, our customers benefit too. Fresher flowers means longer vase life for those who receive our arrangements. Buying direct also reduces our cost. We save on the actual purchase and also are able to eliminate costs that traditional flower wholesalers tack on for playing middle man.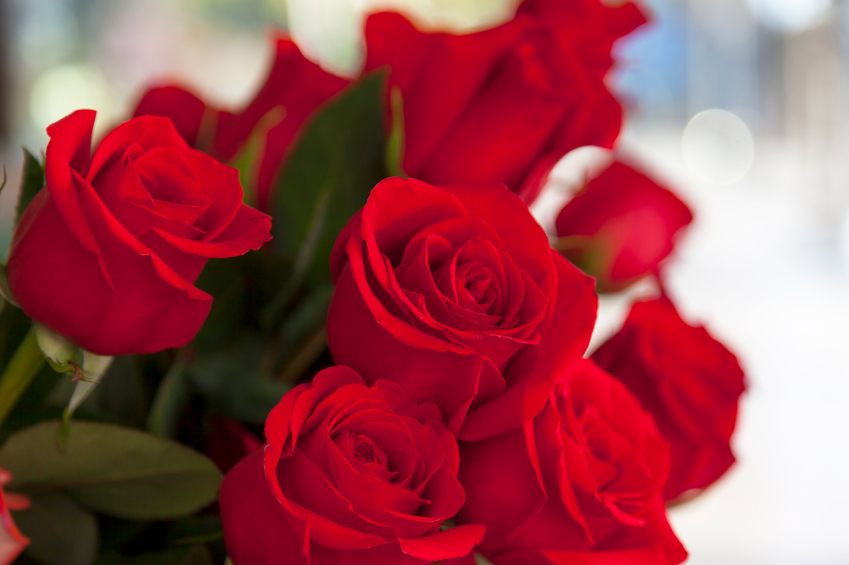 The Roses we purchase from Ecuador are a great example of what we are talking about. We buy premium grade Ecuadorian roses. These roses have longer stems and larger blooms. Purchasing direct reduces the amount of time between when the roses are cut and when we receive them. By eliminating the middle man we reduce storage time after the roses have been cut. That reduced storage time translates directly into fresher product at the time we create the arrangement. Fresher roses in your arrangement ensures you receive the maximum possible vase life from the arrangement.
Order Early To Get The Best Delivery Date
This Mother's Day we encourage you to order your flowers early. The two busiest flower holidays each year are Valentine's Day and Mother's day. Based on industry data, it appears that Mother's Day takes the honors as the single most active flower day of the year. That said, flower shops like ours face the same challenges each year. First, we have to place our orders with the floral farms well in advance of when we actually need the product. That means we have to make at least partial payment for the flowers before they are even cut. Because we are dealing with a perishable product, we can't just order a few days ahead of when the inventory is actually needed. That causes real issues as we approach a major holiday, such as Mother's Day. Flower inventory is just one of our concerns on the single busiest day of the year. We, and other flower shops, also face delivery capacity challenges as well. While we do employ additional delivery personnel on the major holidays, we generate reach our delivery capacity during Valentine's and Mother's Day weeks.
We suggest you either order online or call our floral design center. The best plan would be to place your order approximately 5 - 7 days prior to Mother's Day. Even though you are ordering early, you will still have the opportunity to schedule your preferred delivery date whenever you desire. Assuming of course, space is still available on our trucks. If you are ordering Mother's Day flowers online, our website is tied directly into our delivery system. If the date appears as unavailable, delivery capacity has been reached for the date. The system will display all available delivery dates and you can simply select another date that meets your needs.
During Mother's Day Delivery Charges Can Differ By City
On Mother's Day and other major holidays, our delivery team is faced with a ton of challenges. Almost everyone wants their flowers delivered on Mother's Day. When you are talking thousands of flower orders, it just isn't possible to delivery them all on one single day. We encourage customers to order early and to delivery ahead of the actual Mother's Day holiday. Doing so can ensure that your loved one has the opportunity to enjoy their Mother's Day flower arrangement during the week, leading up to the actual holiday. Our firm does everything possible to ensure our clients have great delivery options. We do 100% guarantee all deliveries for on-time arrival. One of the real challenges we face during Mother's Day is the sheer volume of orders destined for customers in towns all over Monroe County. This requires us to add more delivery staff in order to handle the outlaying areas. If you are located within our local delivery area, and are approximately 20 miles or more from the shop, you will likely see a small, nominal fee added to your order at check-out. This covers our costs during the holidays and ensures we can continue to guarantee 100% on-time delivery.
Local Flower Shops
Stop in and visit one of our locations listed below!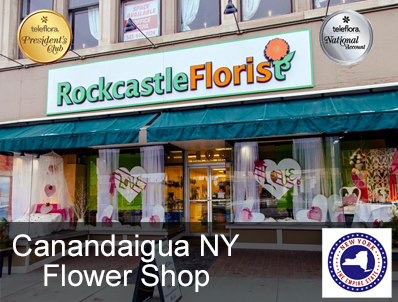 Canandaigua Flower Shop
(585) 394-2542
100 S Main St.
Canandaigua, NY 14424
Get Directions »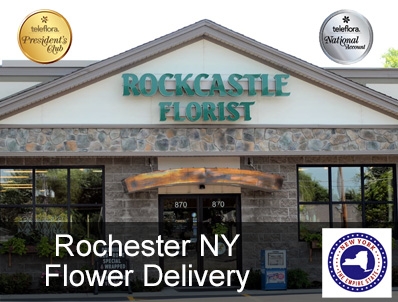 Rochester Flower Shop
(585) 225-3640
870 Long Pond Road
Rochester, NY 14612
Get Directions »