Rushville Florist - Flower Delivery to Rushville
Florist Rushville New York
Luxurious, Upscale & Artistic Floral Designs
Rockcastle Florist is a second generation, family owned and operated floral design firm. We have been in business since 1951. Our firm is known for our unique, artistic and upscale floral designs. We offer gorgeous roses, beautiful exotic orchids and all your favorites flower varieties. Our roses are truly special. We purchase many of the roses we sell direct from domestic and international flower farms. Purchasing direct offers huge benefits for us, as well as for our customers. We are able to reduce our cost to purchase and reduce the time between when flowers are cut and when we can design and deliver them to our customers. Our clients benefit in that they enjoy cost savings as well and receive the finest, freshest, highest quality flowers available.
Local Same Day & Express Flower Delivery | Nationwide Same Day Flower Delivery
Additional Information for Rushville
For additional details about our same day flower delivery service to Rushville and to view bestsellers for Rushville, please take a moment to visit our Rushville delivery page.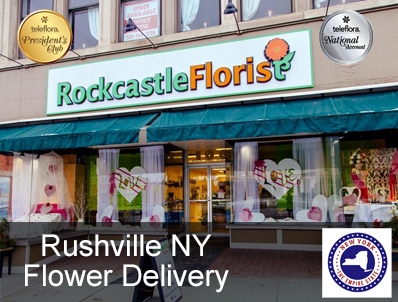 Serving Rushville
Rushville Flower Delivery Options
We offer same-day delivery of fresh flowers, roses, planters, cookies, and occasion flowers. Learn more about our Rushville flower delivery options.
Rushville Neighbors
Avon
Bloomfield
Brighton
Brockport
Canandaigua
Churchville
Clifton Springs
Fairport
Fishers
Gates
Greece
Hamlin
Henrietta
Hilton
Holley
Honeoye
Honeoye Falls
Irondequoit
Livonia
Mendon
Newark
Palmyra
Penfield
Phelps
Pittsford
Rochester
Scottsville
Spencerport
Victor
Walworth
Webster
Williamson